BaHa Box
B

uilding

A

utomation and

H

ome

A

utomation in a

Box
An open source, secure and cloudless solution to your home and building needs.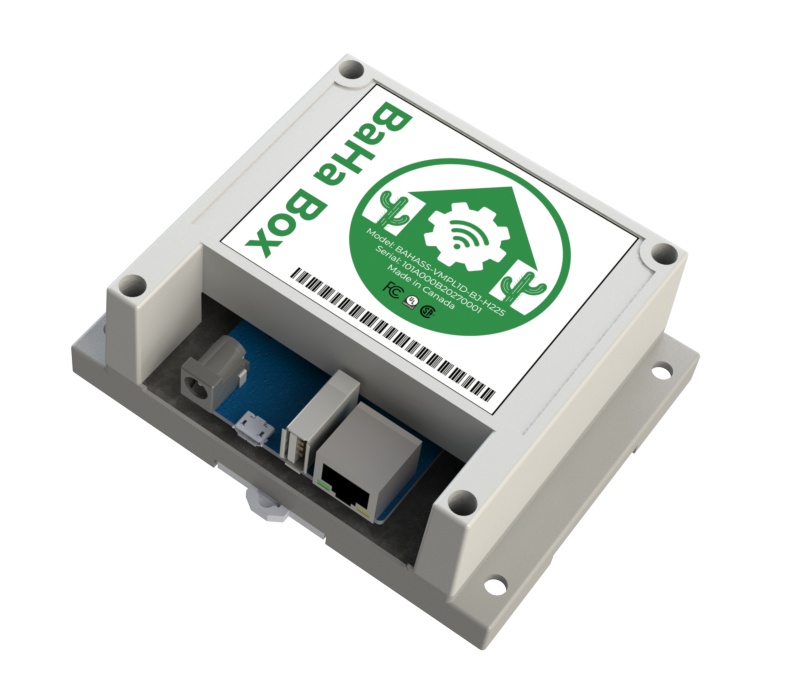 Enabling smarter homes with the privacy you desire, and the security you deserve.
If you're looking for a Smart Home Hub that is Supported, Open, Secure, Certified, and Easy -- with free SW, pre-installed, and no fees ever -- then congratulations! You found it.
The Most Devices
Over 2,000 supported, and growing.
Open, yet Compliant
Free, Open and Secure software, on FCC & UL approved hardware.
Easy
Home Assistant software is pre-installed, saving hours of your precious time.
Cloudless, but connected.
Features
What BaHa Box brings to the table
Secure
No cloud involved. Your data stays on your local server at home that only you have access to. Think of it as a cloud server, in your home, that you own!
Versatile
No more clutter of multiple hubs. Supports more devices on its own than anything else.
Reliable
No internet? No problem. Since there is no cloud involved, the BaHa Box takes the power of automation offline. It will happily work in that remote cabin.
Proven Technology
Powered by home-assistant.io, today's best home-automation software. Plus you get it pre-installed, tested, and ready for use.
Durable
Our low-power computer sports an ARM processor, like the ones in smart phones. There are no fans, no hard-drives, no moving parts that can wear out and fail.
Easy Setup
No hassle. BaHa Box connects to your home network over WiFi or an Ethernet cable. You can stash it in a closet or bolt it to the wall. Most folks mount it next to their "Internet box" but it can go anywhere on your network.
Certified
Unlike running open-source software on an educational board (such as Raspberry Pi) the BaHa box has the safety certifications that you need to stay "onside" with your home insurance provider. **
**requirements for safety compliance vary from one insurance provider to another.